Welcome to the wilderness!
Hiking
Värmlands biggest natur reserve Glaskogen offers 300 km of hiking trails. You can choose anything from a round trip for a few hours or weekly tours without having to take the same trail twice. Read more
Canoe
The canoe routes in Glaskogens wilderness are an experience and can be anything from shorter tours to longer ones with overnight stays. Read more
Boat and fishing
The fishing card is valid for 80 lakes and tarns in and around Glaskogen Nature Reserve. Read more
Biking
The small gravel roads winding along the lakes and through the dense forests provide a complete nature experience with the possibility of seeing wild animals. Read more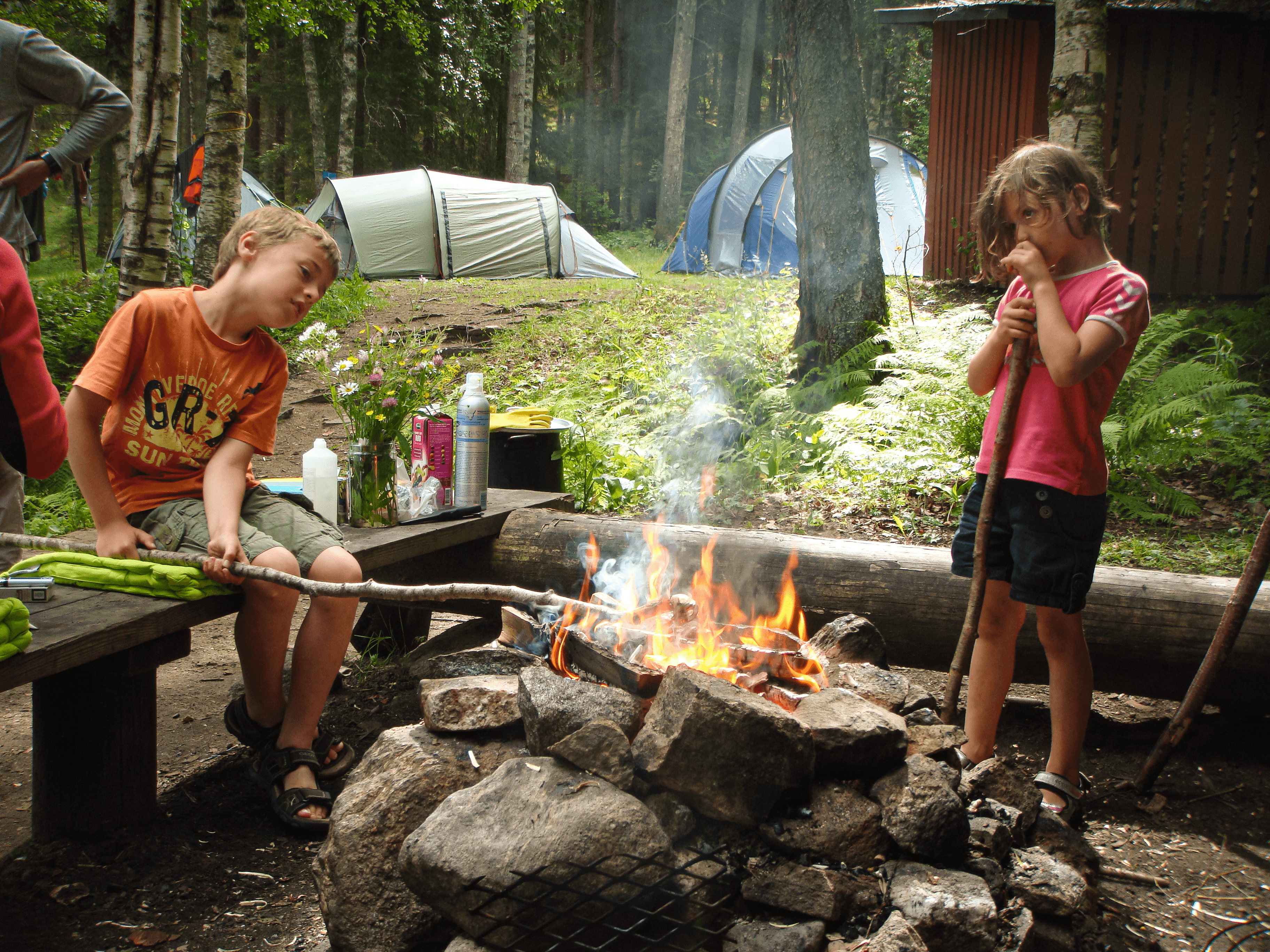 Camping
The camping ground in Lenungshammar is unique. The caravan places are beautifully located in the forest with a small grove between them. Most of them near to the lake and all of them with there own fireplace. Read more
Cottages
There are both camping cabins and cabins for self-maintenance. There are also privately owned cabins and cottages in the reserve which we convey. Read more
Group camps
We have camps that can be booked in advance for school classes and groups. There are more places in the area (see the Glaskogen map) with vast areas suitable for activities and camps for groups. These places are not possible to book. Read more
E-mail us if you have questions
We are happy to answer any questions that may make your stay in Glaskogen as good as possible.
Café Carl is open every saturday between 11:00-15:00
Café Carl is a newly built timber cottage which was built after a fire in the old Karl XII:s cottage. The café offers a variety of simple meals.